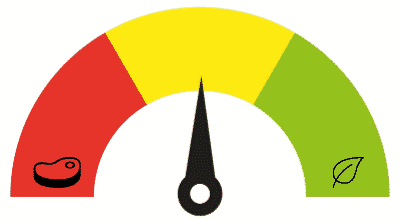 Starbucks is believed to be the largest and most popular coffee brand in the world. Began in 1971, whose name was inspired by the well-known tale, Moby Dick, Starbucks shares a long history of cafe tradition and well-served coffee, fresh every day.
Recently, Starbucks has released a holiday line of coffee beverages including Peppermint Mocha, Caramel Brulée Latte, Toasted White Chocolate Mocha, Chestnut Praline Latte, Irish Cream Cold Brew, and Iced Sugar Cookie Almond Milk Latte. Most of them aren't originally vegan, but some can be converted into vegan-friendly beverages.
Chestnut Praline Latte is flavored with caramelized chestnuts and praline which provide a balance of sweetness and spice much like a Chai Latte. Substituting the whipped cream with non-dairy milk would make this beverage vegan.
Another reason for Starbucks being a successful company today is its incredible adaptability. People constantly come up with new and inspired ideas, including diets such as vegan, halal, kosher, paleo, keto, etc. So in turn, the popular Starbucks brand came up with its creations to cater to the various preferences of these fast-growing diets and ideologies, including dairy-free milk and gluten-free products.
Vegan Options At Starbucks
Most coffee beverages in Starbucks are vegan, and for those drinks that use dairy milk, they'd be more than happy to oblige to your request of switching to plant-based milk instead. Their available teas are also vegan alongside some of their bagels and oatmeal.
Also, note that not all food items listed here are available across all Starbucks stores. Be sure to check their availability at your local store.
Holiday Line 2021
Chestnut Praline Latte
Can be served hot or iced, and has a lot of customizable options. Can be made vegan by ordering with no whipped cream and a plant-based milk substitute: almond, soy, coconut, or oat. Flavor syrups include brown sugar, cinnamon dolce, hazelnut, peppermint, raspberry, toffee nut, vanilla, and sugar-free vanilla. Mocha and pistachio sauces are also available for vegans. Be wary of nut allergens though.
A standard Grande (16 fl oz) of Chesnut Praline Latte contains 330 cal (120 from fat), 14 g fat (9 g saturated), 50 mg cholesterol, 160 mg sodium, 40 g carbs (38 g sugars), 12 g protein, and 150 mg of caffeine. On a regular day, you can safely drink 2-3 grande or venti (20 fl oz) cups of this drink.
According to the FDA prescription on caffeine, 400 mg is enough for a standard adult, while no more than 200 mg should be allowed for children and lactating women.
The unique flavor of this coffee drink is produced from caramelized chestnuts syrup and spiced praline made from cane sugar, nuts, cinnamon, and vanilla. It's also been a very popular Holiday option at Starbucks since 2014 due to its well-received balance of sweetness and spice.
Peppermint Mocha
Signature Espresso Roast as a base and flavored with peppermint and mocha sauces, 4 pumps each. Topped with whipped cream, but can be removed and the milk can be replaced with a plant-based substitute. Same vegan customizations can be applied, but you can also opt for a cold foam.
A standard grande (16 fl oz) serving of Peppermint Mocha contains 440 cal (140 from fat), 16 g fat (10 g saturated), 45 mg cholesterol, 140 mg sodium, 63 g carbs (54 g sugars), 13 g protein, and 175 mg of caffeine.
It's been around since Starbucks' Holiday menu release in 2002 and has become popular enough to be available all year round.
Irish Cream Cold Brew
Cold-brew coffee flavored with vegan Irish cream, topped with vanilla cold foam and a dust of cocoa on the surface. Swap out the milk with a vegan alternative and skip the whipped cream to make it completely vegan-friendly. Not too sweet compared to other holiday drinks, it offers a distinctive experience to get you into the holiday spirit.
Also available in size Trenta (30 fl oz), and contains 300 cal (130 cal from fat), 15 g total fat (9 g saturated), 45 mg cholesterol, 40 mg sodium, 38 g total carbs as sugar, 2 g protein, and 320 mg caffeine. This large cup is enough for your whole day, probably.
Iced Sugar Cookie Almond Milk Latte
The latest addition to Starbucks' Holiday collection. Made with 2 shots of blonde espresso flavored with almond milk and sugar cookie syrup, and finally topped with red and green sprinkles. Plus you can add any of your favorite vegan sauces and toppings. It's a wonderful concoction by Starbucks ultimately suited for vegans.
A Grande of Iced Sugar Cookie Almond Milk Latte contains 150 cal (30 cal from fat), 3.5 g total fat, 115 mg sodium, 29 g carbs (25 g sugar), 2 g protein, and 170 mg caffeine. It's a must-try.
What To Pair With Your Coffee
Being a world-popular cafe, Starbucks also houses a large variety of food, from breakfast sandwiches to lunch boxes, and if you're the type to visit cafes for a cup of coffee and a bite of something, then you should be aware of the vegan options available at Starbucks.
I'd like to remark though that Starbucks' Impossible Breakfast Sandwich is vegetarian, not vegan because it's composed of a non-vegan Sesame Ciabatta Bun, Fried Egg Patty, and Sharp Cheddar Cheese with no available plant-based substitutes. Even if you order it without cheese and egg, the buns themselves are non-vegan due to egg and milk foundations. Due to this, there are no available vegan sandwiches from Starbucks, hence, no breakfast food items are vegan at Starbucks.
Unless they'd offer a customizable sandwich, then perhaps there's hope in that, but so far, Starbucks doesn't offer a fully customizable sandwich. While their artisan roll, wheat English muffin, and English muffin are vegan, their contents aren't. I do hope they'd one day sell a sandwich with one of the aforementioned bread, the Impossible Burger, and a slice of plant-based cheese.
None of Starbucks' lunch sandwiches and subs are vegan either.
Bagels
Plain, Cinnamon Raisin and Everything bagels are vegan and can be spread with avocado paste instead of butter or cream cheese.
Other than these, all other pastries and baked goods from Starbucks are non-vegan, but most are labeled vegetarian.
Lunch Boxes
Chickpea Bites & Avocado Protein Box is labeled vegan and also highly nutritious thanks to its healthy load of chickpea bread bites, avocado dip, dried fruit-nut mix, carrots, and snap peas. A high-protein lunch box admired by vegans and commoners alike. Apparently, this is the only vegan lunch option from Starbucks, but you can definitely enjoy this with a nice, cold beverage and an additional vegan snack on the side.
The serving size is around 209 g and contains 560 cal (330 cal from fat), 37 g total fat (4.5 g saturated), 710 mg sodium, 43 g total carb (13 g dietary fiber and 7 g sugars), and 15 g protein.
Snacks
Most chocolate-flavored and coated snacks from Starbucks contain milk and therefore not vegan. Even when they're labeled dark chocolate, they're usually just a form of milk chocolate that's very dark.
Squirrel Brand® Fruit & Nut – 200 cal, 12 g fat, 23 g carb, and 4 g protein.
Squirrel Brand® – Classic Almonds – 260 cal, 23 g fat, 8 g carb, and 9 g protein.
Peter Rabbit™ Organics Apple & Grape – 100 cal, 26 g carb.
Peter Rabbit™ Organics Strawberry Banana – 80 cal, 18 g carb, and 1 g protein.
Starbucks® BBQ Potato Chips – 270 cal, 13 g fat, 35 g carb, 5 g protein.
Butter Gourmet Popcorn – 140 cal, 5 g fat, 20 g carb, 2 g protein.
Hippeas® – White Cheddar – 200 cal, 8 g fat, 25 g carb, 6 g protein.
Salt & Vinegar Kettle Potato Chips – 270 cal, 13 g fat, 34 g carb, 5 g protein.
Simply Salted Kettle Potato Chips – 280 cal, 14 g fat, 34 g fat, 5 g protein.
Sweet Potato Kettle Potato Chips – 300 cal, 18 g fat, 33 g carb, 3 g protein.
Perfect Bar® Peanut Butter – 330 cal, 18 g fat, 26 g carb, 17 g protein.
KIND – Almond Coconut Cashew Chai – 200 cal, 14 g fat, 18 g carb, 5 g protein.
KIND® Blueberry Vanilla & Cashew Bar – 180 cal, 12 g fat, 19 g carb, 4 g protein.
KIND® Peanut Butter Dark Chocolate Bar – 200 cal, 13 g fat, 17 g carb, 7 g protein.
That's It® – Apple + Blueberry Bar – 100 cal, 26 g carb, 1 g protein.
That's It® – Apple + Mango Bar – 100 cal, 27 g carb.
This Bar Saves Lives™ – Wild Blueberry Pistachio Bar – 160 cal, 7 g fat, 24 g carb, 4 g protein.
Oatmeal
Rolled & Steel-Cut Oatmeal – A blend of rolled and whole grain steel-cut oats topped with raisins, dried cranberries, sliced almonds, pecans, walnuts, and brown sugar. Customize toppings any way you like.
A 42 g serving contains 160 cal, 2.5 g fat, 28 g carb, and 5 g protein.
Rolled & Steel-Cut Oatmeal With Blueberries – A blend of rolled and whole grain steel-cut oats topped with fresh blueberries, sliced almonds, pecans, walnuts, and a touch of agave syrup. Customize toppings any way you like.
A 105 g serving contains 320 cal, 12 g fat, 46 g carb, and 8 g protein.
Be wary of the agave nectar syrup from this oatmeal though because it's known to be the unhealthiest sweetener according to the Healthline. In fact, processed agave syrup is so unsuitable for one's health that it makes standard brown sugar seem healthy in comparison. It's dangerously high in fructose that may contribute to insulin resistance, metabolic syndrome, heart disease, and type 2 diabetes.
Bottom Line
Starbucks is without a doubt, the most widespread cafe brand in the world, and the holiday special drinks I've shown you were only those available in the US, while the rest of the world have their own varieties based on their most popular and localized ingredients and preferences. Thanks to Starbucks' highly customizable beverages, we, vegans are given many privileges to exercise our diet and ideology. Sadly though, in terms of food options, Starbucks isn't quite there yet, but I hope they do get there at some point.