Answer: It depends. While some varieties of Emergen-C are vegan, others are not.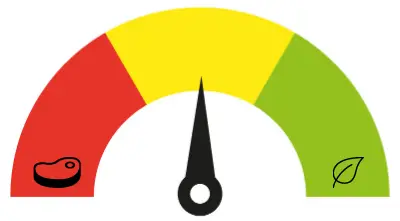 What's Emergen-C?
Emergen-C is a powdered dietary supplement that, as the name implies, contains Vitamin C as the main ingredient. It also packs high amounts of B vitamins and other nutrients, and you can reportedly take it to boost the general immune system and increase energy levels. It comes in different varieties and flavors.
To take it, dissolve the powder in water, your favorite juice, or a smoothie.
If you don't like it in drinks, Emergen-C is available in two more forms; chewable and gummies.
It's a booster worth having in today's world, whether at home or traveling. Just be careful when choosing, as there are vegan and non-vegan options.
Before learning about the safe options for vegans, let's first determine why you need to be selective with Emergen-C products.
Why Are Not All Emergen-C Products Vegan?
While they all serve the same purpose, Emergen-C products vary in some of their ingredients. The variation is slight, though.
Virtually all of them contain tocopherols or, rather, vitamin E, which preserves the freshness. Tocopherol is sourced directly from plants, so it has no issue.
Other most common ingredients from known vegan sources and notable in some of the products include:
Fructose is a sugar derived from plants.
Maltodextrin is an artificial sugar that comes from maltose (malt sugar) and dextrose from starches. It is vegan and is used to increase the shelf life of the products.
Citric acid acts as a flavoring agent. It's derived from citrus fruits, including oranges.
There are, however, some ingredients found in some Emergen-C products that are problematic for vegans.
Honey comes from beeswax; you can't extract it without harming bees. It disqualifies a few products that contain this ingredient.
Glucosamine comes from crustacean shellfish, which is not on the vegan food list.
Often labeled as D3, this vitamin D comes from sheep's wool. Sheep is not part of a vegan diet, and although you don't need to kill the animal, you will certainly harm it while extracting the wool.
Chondroitin is a naturally occurring compound in some animals, including cattle, and in this case, it's extracted from bovine, which renders the products that contain it non-vegan.
There are dozens of Emergen-C varieties and flavors, meaning scrutinizing each product to establish which ones are vegan can take you quite some time. But thankfully, we've done it for you.
Let's start with the Emergen-C products you can happily welcome to your vegan diet list.
Emergen-C Vegan Products
All ingredients included in these products come from 100% vegan sources.
1. Everyday Immune Support
Except for the Pink Lemonade flavor! Don't hesitate to take this supplement if you want to amplify your energy and moods in a couple of minutes.
2. Energy+ Flavors
There are a couple of these, including lemon, blueberry, and mango. You can confidently enjoy their natural and real fruit flavors.
3. Emergen-C Hydration+ Sports Drink Mix flavors
With this, you have three options: Lemon-Lime Twist, Raspberry Splash, and Orange Spritz. All these consist only of natural flavors from respective fruits.
4. All Probiotics Flavors
So yummy with great flavors, Probiotics are good options to transform your drinks and leave you feeling great.
5. All Hydrate Flavors
You can safely take these flavors, more like sports drinks but with less sugar.
6. Kidz
As the name would suggest, Kidz is a vegan option for kids. The only thing to be careful of is the too much-processed sugars it contains, and you may need to limit the frequency you give this supplement to your loved little ones.
7. Emergen C gummies
Although Emergen C gummies contain natural flavors, they use pectin, the vegan alternative, instead of animal gelatin.
8. All Replenish Flavors
Emergen-C Non-Vegan Products
Avoid these varieties and flavors, as they contain at least one non-vegan ingredient.
1. The Everyday Immune Support Pink Lemonade Flavor
Although this flavor doesn't include artificial sweeteners, it contains honey powder.
2. All Enhanced Immune Support Formula Also Called Immune +
These varieties include Vitamin D3.
3. All Multi-Vitamin Products
Including Cherry-Pomegranate, and Apricot-Mango! There are dozens of flavors for Emergen C Multivitamins, all with a great mix of vitamins. People laud them as great alternatives to pills. But as a vegan, flee from them as they all contain vitamin D3.
4. Emergen-Zzz
This supplement comes as a sleep aid if you want some rest. It has a pleasant taste with a mixture of blueberry and raspberry flavors. Unfortunately, you can't enjoy it as it contains Vitamin D3.
5. Immune+ Chewables.
While these Chewables are the most convenient to take on the go, they contain the vegan-problematic vitamin D3. Note these are different from gummies.
6. Joint Health
Many people like how Emergen-C Joint Health easily lessons knee joint pain. However, it's an unfavorable choice for vegans as it contains chondroitin, which comes from bovine.
What's more, some Emergen-C varieties contain extra and controversial ingredients. Emergen-C Vitamin C Fizzy Drink Mix, for instance, contains cysteine hydrochloride, while others include glycine.
Glycine and cysteine hydrochloride are some ingredients that could be derived from either plants or animals. But to make it clear, the company states that these ingredients never come from animals or their by-products. Luckily.
Now that you know which varieties and flavors to go for, let's scrutinize the health benefits of Emergen-C. There is controversy!
Health Benefits and Claims of Emergen-C
Does Emergen-C Improve Your Energy Level?
Taking Emergen-C to boost your energy levels may pay dividends. Different Emergen-C products on Amazon are flooded with reviews from fans embracing their effectiveness in amplifying mood and energy.
And agreeably, the B vitamins in Emergen-C are necessary for the body in processing food into energy. So the manufacturer has every right to label these products as energy boosters and justify the Amazon reviewers.
Consulting some scientific studies, if you've got a deficiency in vitamin B, correcting it may increase energy levels. However, there's little research to confirm if you can achieve the same result upon taking these vitamins while not deficient in vitamin B.
Does Emergen-C Prevent or Cure Colds?
Contrary to medications, this supplement can't promise to cure or even prevent you from diseases.
However, a significant number of people disagree.
Other than the indicated benefits, some of the supplement's devoted fans claim Emergen-C helps prevent certain health conditions, including flu and cold. These claims, however, aren't backed by enough scientific evidence, and more research is needed, especially with a good number of Amazon reviews still adamant.
The following is what you should know.
The daily recommended Vitamin C intake for men is 90 mg and for women is 75 mg, while a single serving of Emergen-C offers a whopping 1000 mg of the vitamin.
Vitamin C, among many other ingredients, works closely with your immune system. That is perhaps why many believe they can use the supplement to prevent colds and flu.
And surprisingly, it seems taking more Vitamin C than the daily recommendation may be the trick your body needs to fight off colds, though, according to some findings.
In one study, researchers found that a daily intake of at least 200 mg reduced the risk of colds by 3% in healthy adults.
Going by the current findings, Vitamin C works by piling up different immune cells that help the body fight infections. This likely supports the idea of taking Emergen-C to fend off colds, though more research is still ongoing.
Moreover, there's evidence that consuming zinc supplements reduces cold by about 33%. But keep in mind that Emergen-C contains only traces of the nutrient, with its 2mg in one serving, which is way too low compared to the daily recommendation of 75mg.
Side Effects of Emergen-C
The good news is you're safe taking the supplement as prescribed. It may consume a bit of time, but it's good for your health to read the prescribed guide for specific supplements before consuming.
If you consume high amounts of Emergen-C, brace yourself for some side effects, including diarrhea and nausea, resulting from taking more than 2mg of Vitamin C.
More health dangers of consuming high doses of Emergen-C include damage to the nerves, a concern triggered when you take Vitamin B6 above 50 mg daily for extended durations.