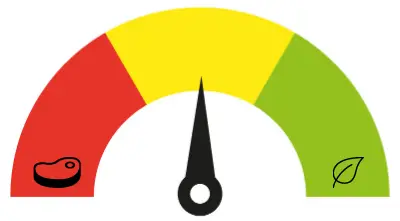 Ion Hair Care Solutions have several products that don't contain any animal-derived ingredients. Others though may contain honey, lanolin, beeswax, carmine, and more.
Haircare products nowadays have also joined the vegan bandwagon. As vegans, it's important for us to use vegan-friendly products. Even my bathroom needs at home are all vegan. Because why not?
Ion Hair Care Solutions is known for its hair colors, shampoos, conditioners, styling tools, and more. Luckily, they have conditioners and shampoos that are vegan-friendly, and they even label the packaging as "100% vegan." Among the key ingredients of Ion's vegan haircare products are citric acid, vegetable glycerin, and more.
Are you looking at making a switch from your current hair care products? Congrats! You found something in Ion, and I'm here to help you out.
Ion Hair Care Solutions, Banish Bad Hair Days Forever!
Ion Hair Care Solutions, doing business as Ion is a proprietary brand of Sally Beauty Supply, the world's largest retailer and distributor of hair care and beauty products.
Ion specializes in hair care, which has been marketed by Sally Beauty alongside its other brands, including Generic Value Products, Beyond The Zone, and Silk Elements.
Ion is sold through Sally Beauty stores in more than 10 countries, including Spain, Germany, Mexico, the United States, the United Kingdom, Canada, Peru, Belgium, and more. Ion products are manufactured in Mexico.
Ion Vegan & Cruelty-Free Hair Care Products
Not all Ion products are vegan-friendly. Some of its products are made with animal-derived ingredients such as beeswax, lanolin, carmine, honey, silk, and other derivatives. However, Ion has a lot of product lines that are made with natural or organic ingredients.
This means that the ingredients are naturally sourced and plant-based. At this time, Ion's vegan product information is very limited, but Sally Beauty's website has details that you can check.
Ion's vegan haircare products are stated on the front or back of the packaging. The products are also not tested on animals, which makes them vegan and cruelty-free.
Here's what I found on the website. If the product isn't listed here, this could mean that it's not vegan or not labeled on the packaging. Most of these products are also ammonia, gluten, paraben, and sulfate-free.
Ion Renewing Shampoo
Ion Color Solutions Conditioner
Cool Blonde Shampoo & Conditioner
Permanent Creme Hair Color
Permanent Brights Creme Hair Color
Ammonia Free Permanent Crème Hair Color
Color Defense Sulfate-Free Shampoo
Color Defense Intense Moisture Conditioner
Ion Volume Builder
Ion Effective Care Treatment Packette
Moisture Conditioner Liter
Ion Color Defense Intense Moisture Conditioner Packette
Hard Water Conditioner
Reconstructor Treatment Packette
Moisture Conditioner
Ion Dry Shampoo
Ion True Tones for Dark Hair Permanent Crème Hair Color
Curl Styling Creme
Repair Split End Mender
Ion Volume Conditioner
Repair BB Cream
Crystal Clarifying Treatment Packette
Hard Water Shampoo
Ion Moisturizing Shampoo
Illuminating Creme
Curl Shaping Creme
Mega Hold Freezing Spray
Ion Effective Care Treatment
Shaping Plus Styling Spray
Volumizing Root Lift
Styling Mousse
Volume Shampoo
Thickening Styler
Thickening Shampoo
Weekly Blonde Boosting Treatment
Ion Swimmer's Shampoo
Effective Care Repair Shampoo
Alcohol-Free Hair Spray
Humidity Defying Serum
Color Defense Shampoo
Thickening Mousse
Color Defense Intense Leave-In Therapy
Black Clay Balayage Lightener
What I listed above are among the vegan and cruelty-free products that Ion offers through Sally Beauty. For more details about these products, you can check Sally Beauty's website.
Ingredients To Lookout For In Hair Care Products
The majority of Ion hair care products are vegan and cruelty-free, but it also has a few lines that use animal-derived ingredients. We obviously can't use these products due to their nature involving animals.
Many hair care manufacturers have actually joined the vegan calls for producing cruelty-free and vegan-friendly products. But there are still a lot of big companies that keep pushing for products that involve animals.
For what it's worth, you may check these animal-sourced ingredients that are widely used in many hair care and beauty products. You can check the ingredients on the packaging so you can avoid adding them to your cart.
Glycerine

This is the most common and widely used moisturizing agent in many hair care or cosmetic products. Usually, it's sourced from animal fats. But vegan products use vegetable glycerin coming from coconut oil, soya, or palm oil.

Lanolin

This is an emollient derived from a sheep's wool commonly used in cosmetics such as lip balms. stick, and glosses as well as hair care products. It's used to soften and moisturize these kinds of products.

Collagen

This is a protein found in connective tissues of animals, including the skin, tendons, bones, ligaments, and cartilage. It's widely used in anti-aging products.

Keratin

Keratin is very common in hair and nail products. It's sourced from the horns and hair of animals.

Casein

This is used as a conditioning agent in hair and facial treatment products. It's derived from cow's milk.

Carmine

Also known as cochineal or red dye, carmine is used to give color to lipstick products, nail polish, and blushes. Carmine is sourced from cochineal insects that are killed to get the color extracted.

Shellac

This is sourced from lac bugs and is used in nail products and hair lacquers.

Beeswax

Commonly used in mascara products, beeswax acts as an emulsifying agent to keep oil and liquid together. This is sourced from the honeycomb that is produced by honeybees.

Stearic Acid

Used in most deodorants, hair care products, moisturizers, and soaps, stearic acid is derived from a pig's stomach, and sometimes from sheep and cows.

Oleic Acid

Derived from animal fats, Oleic acid acts as a softening and conditioning agent in soaps, nail polish, make-up, and moisturizers.

Guanine

This is used to make eyeshadows, nail polish, highlighters, blushes, and bronzers look sparkly. It's derived from scraped scales of dead fish.

Animal Hair
Most Harmful Chemicals In Hair Care Products
It's not just the non-vegan ingredients that we all have to look out for when buying our hair care products or any other cosmetics we need. Even vegan products also have harmful chemicals that we should try to avoid.
The good news though is that most vegan products are all-natural and organic, which means that they don't involve harmful chemicals that are toxic and can pose dangers to your health. Luckily for Ion, most of its products are ammonia, sulfate, paraben, and gluten-free. This is definitely great for those who have allergies.
For your guidance, check these toxic chemicals that are found in most hair care products so you can try to avoid them.
Parabens

Parabens are commonly used in many beauty products to prolong the shelf life. While it does good in this aspect, parabens are closely associated with breast cancer and reproductive health issues. These can mimic the human estrogen that affects the hormone balance of the body. A study also suggests that when men who are exposed to parabens tend to have a lower sperm count and low testosterone levels.

Mineral Oil and Petroleum Jelly

These are widely used in make-up products like moisturizers, cleansers, and foundations. Both chemicals have the ability to lock the moisture against the skin, which blocks pores that cause acne and blackheads. It's also said that these chemicals can cause cancer in animals.

Synthetic Colors

These artificial colors are common in most hair care and cosmetic products. They are derived from coal tar sources and petroleum, which is said to be a human carcinogen. This can cause ADHD in children and can also irritate the skin.

Propylene Glycol

This is found mostly in sunscreen, makeup, conditioners, shampoo, moisturizers, and hair sprays. Propylene glycol has been associated with dermatitis and hives.

Ethanolamines

These are very common in most beauty and cosmetic products. But Ethanolamines are found to be toxic in humans and have been classified as respiratory and organ toxicants.

Phthalates

These are identified as endocrine disruptors and are closely associated with breast cancer in women, as well as reproductive birth defects in both males and females.

SLS and SLES

Both Sodium lauryl sulfate and sodium Laureth sulfate are known to be harmful to the lungs, skin, and eyes. They can also interact with a known carcinogen called nitrosamines, which can cause respiratory and kidney damage. These can be found mostly in shampoo, body wash, mascara, and acne treatments.
The Bottom Line
Ion Hair Care Solutions manufactures vegan-friendly and cruelty-free products that are sold and marketed by Sally Beauty. What we really love about Ion is that it clearly marks the packaging of its vegan products.
Although Ion has a few non-vegan products, the brand makes sure that the majority of its line is vegan-friendly and cruelty-free. Most of its products are also paraben, ammonia, and sulfate-free, which lessens the dangers that most chemicals pose to human health.
Another good news is that it's not just Ion that produces vegan-friendly hair care products. Cantu, for instance, has a few hair care cuties that are vegan and cruelty-free. You can find them in this article if you want to know more.
Other than that, you should be safe and fine with Ion!