Answer: Depends, most gelato is not vegan-friendly, but there are alternatives available either at the supermarket or easy to make at home.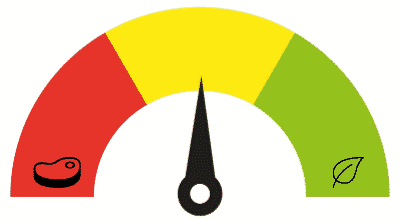 Who wouldn't love a sweet little dessert of gelato? But unfortunately, gelato is not vegan-friendly.
More About Gelato
Gelato is a frozen dessert, almost like frozen yogurt or ice cream that originates from Italy.
Every gelato does not have the same ingredients. However, for the most part, gelato contains animal-derived ingredients. Usually, gelato has dairy, such as milk and cream, sugar, and sometimes egg yolks. This frozen dessert is mostly fit for vegetarians because their diet may allow for dairy products or eggs, or both.
Although you may believe that it contains gelatin because of its name gelato, which is a protein you get from animal connective tissues, skin, and bones. But you should know that it is not a typical ingredient. So to be sure, it is always safe to check the label before you buy them. Thus, due to its non-presence of animal flesh, gelato is a fit for vegetarian diets. But this will not be the case if your vegetarian diet excludes all dairy products, eggs, etc. Since there are strictly no ingredients and foods derived from animals in a vegan diet, gelato is not suitable for a vegan diet.
Alternatives For Vegan Gelato
As explained, gelato may be most appropriate for non-vegetarians and vegetarian diets. But you'll find options available for vegans as well. After all, everybody loves a frozen treat to beat a hot summer day or to fulfill their sweet cravings. And therefore, there's always an option for a vegan-friendly substitute for ice cream. There are vegan brands dedicated to making gelato that is 100% plant-based. Let's take a look at some of the vegan brands.
1. Gigi Gelato
The Gigi Gelato company uses real veggies and fruits, date sugar, coconut, and added dietary fiber. They also use guar gum or carrageenan as thickeners to make varieties of flavors for vegan gelato.
2. Talenti
The Talenti company calls its vegan options Sorbetto. Taking an example of their Alphonso mango-flavored gelato, its ingredients include mango, lemon juice, water and sugar, and dextrose, a simple sugar from corn.
3. Puro Vegan Gelato
Puro Vegan Gelato's specialization is water-based vegan gelato. This means that it doesn't even include rice milk, coconut, almond, cashews, etc.
4. Vixen Kitchen
The Vixen Kitchen is another manufacturer that makes a complete vegan gelato. For instance, the ingredients included in their vanilla flavor vegan gelato are – purified water, organic maple syrup, organic raw cashews, organic vanilla bean, organic vanilla extract, and Celtic sea salt.
Homemade Vegan Gelato
Also, another good news is that you can effortlessly make your very own vegan gelato at home. It requires a simple step. You need to replace the typical ingredients such as cream, milk, and egg yolks with coconut milk. It is an excellent option as it is naturally very rich in texture and also freezes wonderfully. You'll be pleased to know that it is so much easier and takes little time to make a vegan gelato at home than make a regular gelato. So, it is a must-try. Let's break down the ingredients you'll use for making a vanilla-flavored vegan gelato.
The ingredients you'll need are
½ cup of coconut water
Two and ½ cups of coconut milk
200 g of sugar, 24 g of cornstarch,
And a teaspoon of vanilla extract.
Directions
First, you are to mix the coconut water with coconut milk.
Take a cup of the mixture of coconut milk and coconut water in a bowl, add sugar and cornstarch and gently stir it.
In a saucepan, add the remaining mixture and bring it to a simmer. Then stir in the sugar and cornstarch mixture and cook it for about 5-10 minutes. The mixture will thicken as you continue stirring.
Once finished cooking, transfer the mixture into a bowl and let it cool. Then cover the bowl and leave it overnight in the refrigerator.
Then, the next day, remove any chunks by straining the mixture.
And for the final step, you'll be using an ice cream maker. Put the mixture in the maker, and for freezing, you can check the manufacturer's direction.
Therefore, even if most of the gelato you find in the market is not suitable for a vegan diet, you don't have to fuss anymore. You can always pick the brands that mainly make vegan gelato. Or, for a more comfortable option, you can make your very own healthy vegan gelato at home.
Say goodbye to your sweet cravings and indulge yourself with abandon in the gelato treat for vegans.