Answer: Basic ingredients of Ketchup are vegan, but it depends on the specific product.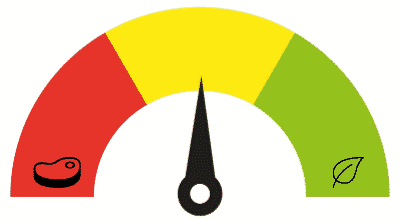 The answer to this question is both a yes and a no (depends on the kind of vegan diet you're on).
Want to find out more? Just read on.
More about Ketchup for Vegans
When you say Ketchup, we believe you're talking about the all-time favorite tomato ketchup and not something else. Tomato ketchup is generally considered a vegan-friendly product by most health experts and organizations.
However, whether or not tomato ketchup is vegan entirely depends on the kinds of ingredients that go into its making. Additionally, it also depends on the type of vegan diet you follow. Thus, the answer for, 'Can vegans eat Ketchup?' usually varies within individuals depending upon personal preferences.
What's inside the Ketchup?
Ketchup is a delicious sauce that you can use either as a food condiment or an additional ingredient while cooking. However you use it, nothing beats the sweet and savory combination of tomato ketchup.
So, what exactly goes into making this yummy sauce? The ingredients used for making Ketchup are pretty basic – tomatoes, salt, vinegar, spices, sweetener (refined or organic), and other optional ingredients like onion, herbs, or garlic powder.
By looking at the ingredients' list, you may think that ketchup is 100% vegan since all the ingredients are plant-based. However, there's a catch! 
Most ketchup ingredients include brown or white brown sugars that are usually refined using bone char. While some vegans are completely fine with this, others following a strict vegan diet prefer to stay away from it. Hence, it all depends on your vegan diet and personal choice.
If you don't prefer refined commercial sugar, you can opt for the ketchup brands that use certified organic sugar or other alternative sweeteners. These sugars do not use bone char and hence, are 100% vegan.
Now that you have a clearer understanding of how to differentiate vegan tomato ketchup from the non-vegan ones, here are some delicious organic tomato ketchups that all vegans can enjoy.
Vegan-friendly Ketchup
 There are several brands out there that produce organic and vegan-friendly tomato ketchup. One such popular brand is the Heinz Tomato Ketchup series. Heinz makes varieties of tomato ketchup in three different flavors: Aromatic Herbs & Sun-Ripened Tomato, Roasted Garlic & Sundried Tomato, and Balsamic Vinegar & Sun-Ripened Tomato.  
Besides, Heinz also offers a classic version of their tomato sauce that comes in an organic version, which is completely vegan-friendly. The ingredients used for the organic version include tomatoes, spirit vinegar, salt, sugar, spice, and herb extracts and spice. Heinz also confirms that the sugar they add in their organic tomato ketchup is 100% organic. That's because they don't use the ones that are processed using bone char.
Hence, if you plan to go on a completely vegan diet and wonder if you can still use the savory tomato ketchup in your recipes, you can!
Another vegan-friendly tomato ketchup you can go for is this super organic ketchup from Annie's. It is made with a combination of ripe tomatoes and spices, including cloves. The list of ingredients on this ketchup reads- tomato paste, cane sugar, water, sea salt, distilled white vinegar, dried onion, clove, and Allspice.
Annie's advertises its ketchup as vegan, gluten-free, no artificial flavors, color, preservative, no high-fructose corn syrup, certified organic, etc.
If you don't find great vegan-friendly tomato ketchup at your nearest stores, you can always make it at home. This will take only a few minutes. Making vegan-friendly tomato ketchup is as easy as pie and wouldn't require much effort. Also, most of the ingredients you'll need for making the ketchup are easily available at home or in any grocery store.
The ingredients you'll need – a cup of tomato paste (about 270 g), four tablespoons maple syrup, two tablespoons apple cider vinegar, herbs (one teaspoon onion powder, one teaspoon oregano), and a pinch of sea salt for taste. You can also add your favorite sweeteners or herbs and spices as you like.
Now, all you have to do is mix all the ingredients in a bowl. And there, you have your delicious bowl of vegan-friendly tomato ketchup ready. You can taste the final product and put in more quantities of herbs, sweetener, and salt according to taste.